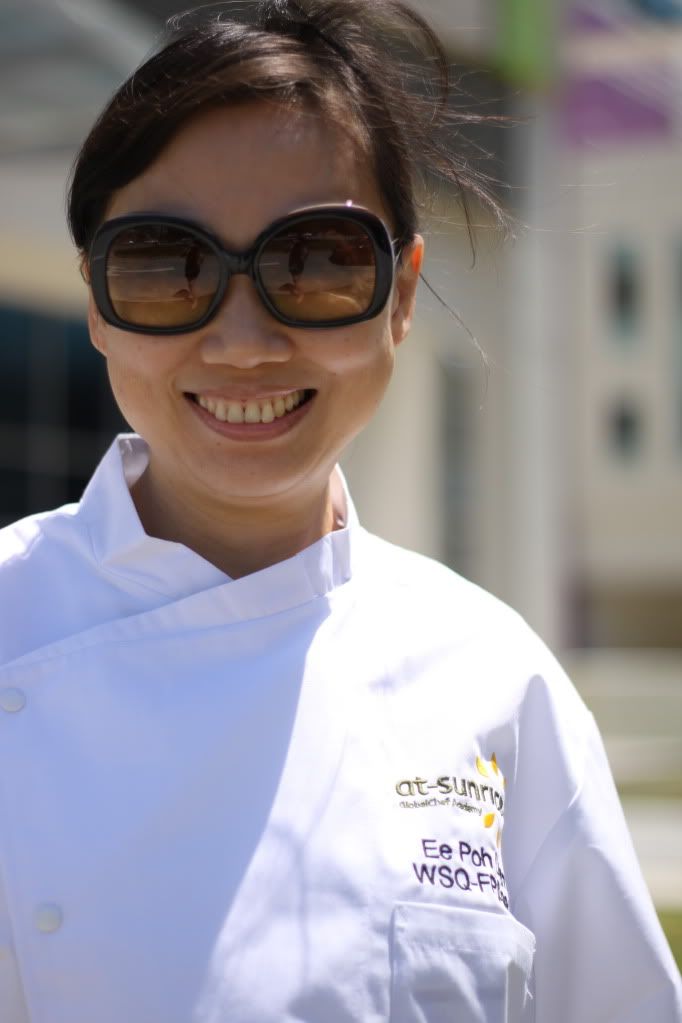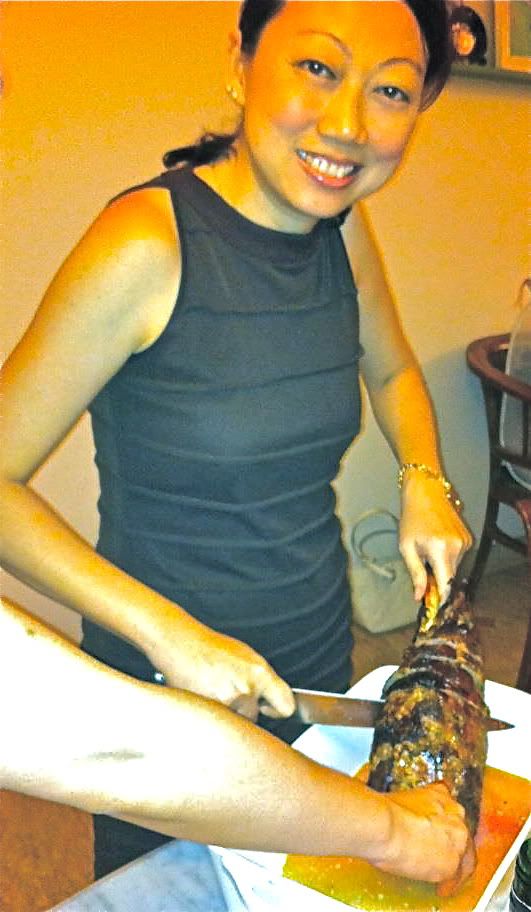 An Awakened Being. Free-range Human. Career-switcher. An Extra Virgin Chef.
My name is Luan. Thank you for visiting my blog.
After 20 years in the corporate world as a communications practitioner specialising in stakeholder engagement, I have decided to hand over my keys to the executive toilet. I choose to spend my time now
learning to cook
. My sentence to lifelong learning consists of this transition from a frequent flyer to the deep fryer, and from the keyboard to the
chopping board
.
As part of this sentence I'm serving, I worked at 2 restaurants as a kitchen intern, taking more than a 95% pay cut. The first is a mid-range
burger joint
, and the second, I volunteered in a food-related
social enterprise
. Both restaurants were hailed by The Financial Times and CNN respectively as must-stops if you have only 24 hours to spend in Singapore. It has been absolutely liberating to be the most stupid person in the kitchen - no problems to solve, no strategy to develop, no one to impress - just cut the onions in
equal pieces
.
In between these 2 stints, I signed up as a student in a culinary school called
At-Sunrice Global Chef Academy
. It was here that I learned about
Word of the Week
, a best-practice I carried into this blog.
It's been almost a year now and from someone who had considered spreading jam as cooking, I have since organised and cooked at a few
private dining events
for friends, with an audacity to charge them for the food. They have been most encouraging and supportive. I'm part of the
Yummly
Global Foodie Blogroll Community and my
home sous-vide duck breast
has also been featured on the Asian Food Channel Official Facebook Page.
The other project that fascinated me has been my
home-cured smoked salmon
- something "reserved only for professional chefs", I had read later on. No apologies for when I was unintimidated as only the little ignorant birdling could be. But my biggest culinary feat has been to get my kids to
eat vegetables
.
While I continue to live this unscripted life with no clear destination, I know that life is too short
not
to
'waste' time
to learn even more. I worship a Living God whose name is Jesus and He is the masterchef of my life.
Welcome to my frontier and I invite you to follow this journey of crossing the kitchen chasm on
Facebook
or
Twitter
.
Newsflash
Dear readers, I am embarking on a new business venture which I will announce very soon - yes, the extra virgin entrepreneur!